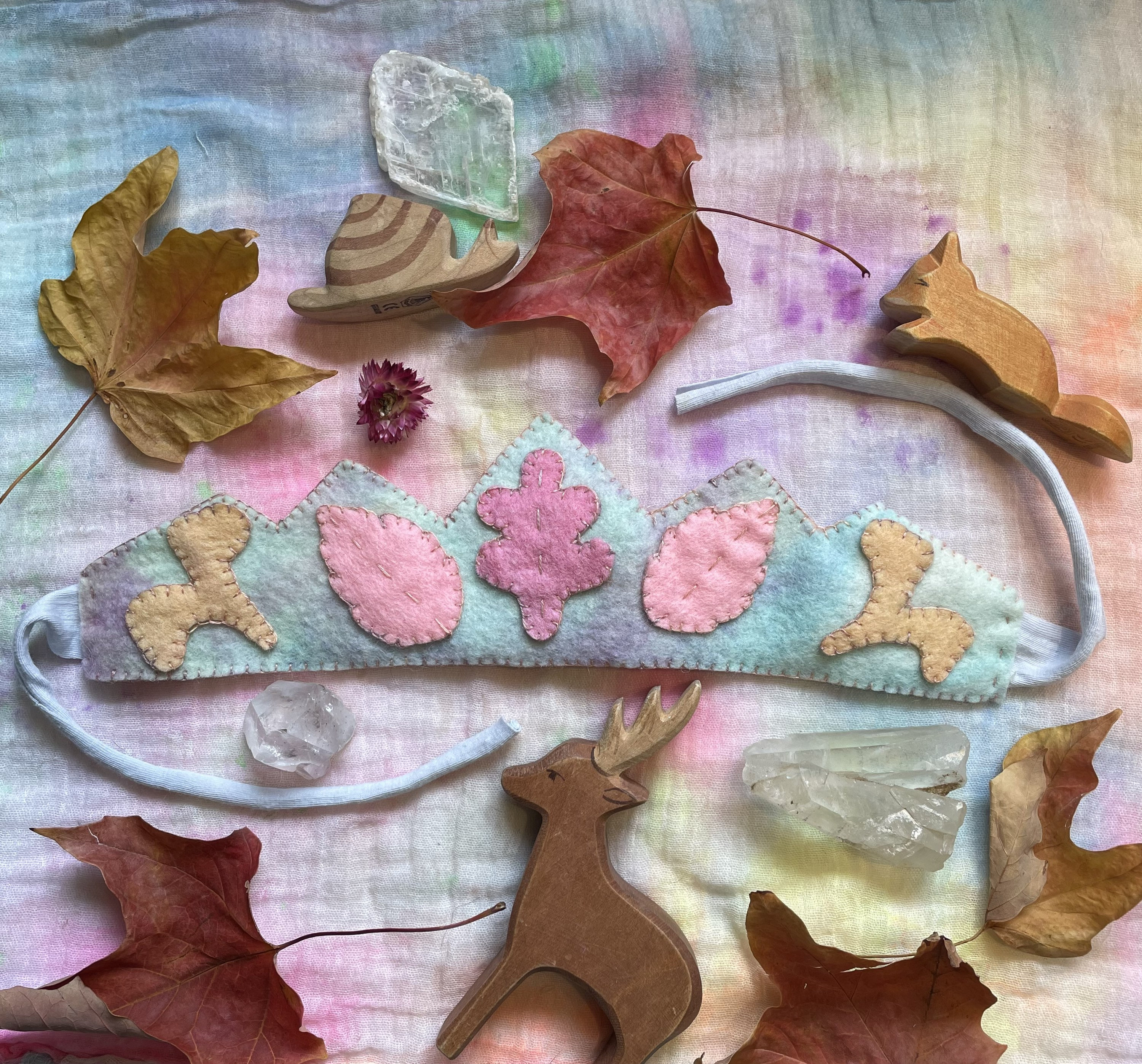 Pastel Leaf Birthday Crown Waldorf Inspired
$28.77
Details
A wonderful tradition for the birthday child each year, to wear the crown for the birthday celebrations.

One of a kind. Hand sewn from hand dyed natural felts.

Comes gift wrapped in hand painted recycled tissue paper, paper tape and hand spun natural yarn and sent in a biodegradable parcel.